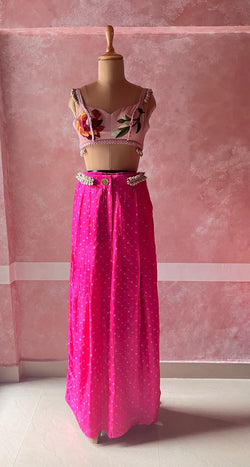 The Little Black Bow
Pink Bandhini Trousers, Lilacs and Seashells
Bralette - Handwoven silk, hand embroidered in silk yarn with kashida and sozni, shells, mirrors and fun.
Pants - Vintage pleated, high - waisted handwoven, hand - dyed silk bandhini trousers.
DELIVERY AND SIZING
All pieces are exactly as per image and mentioned size and will be shipped within two days of placing the order.